Today I tried tying my obi even wider: 20cm (8″).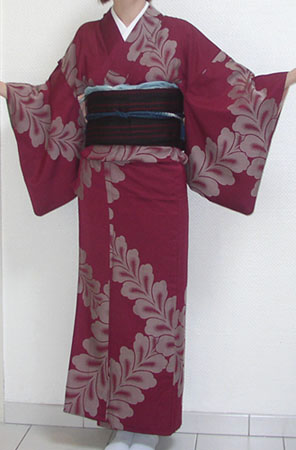 (Larger photo.) So far I like this width the best, it seems to give the best overall proportions. The obi I'm wearing is the same as in the previous post, just the opposite side!
I chose a wisteria kimono for this month of May, which is when wisteria come into full bloom. It's unlined, so technically it's a bit early to be worn yet (unlined kimono are worn starting from 15 May).