Aizome Shibori Yukata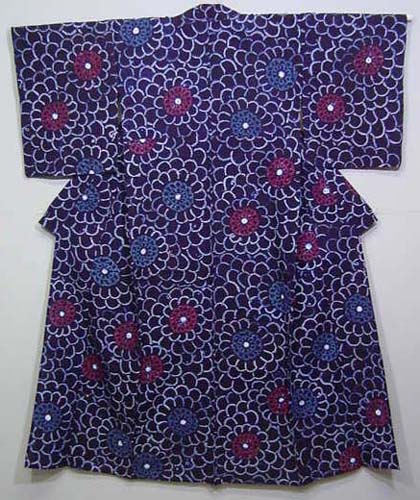 Back view with the front panels open. The shibori chrysanthemums were all tied by hand.
Aizome
is a natural indigo dyeing process.
There are small imperfections throughout the dyeing, which for me, adds to its charm. The flowers are done in three colors (other than white), which are hard to differentiate in the photos: pinkish red, light blue, and dark blue.
Three different shibori techniques were used. The above photo is of the middle back, which is why you can see a horizontal seam near the bottom. This seam is covered by the obi when worn. (The vertical seam is the center back.)