Woven Stripes Kimono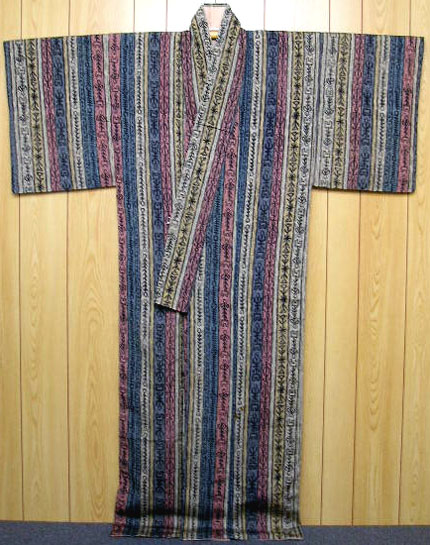 Blue, pink, yellow and cream stripes with odd multiform motifs decorate this everyday kimono.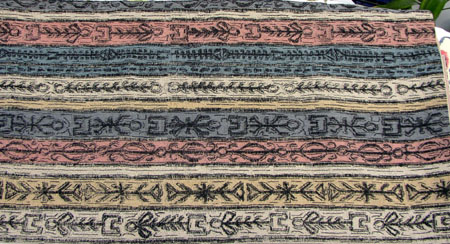 The strange motifs leave a lot to the imagination: stylized people? Arabesques? Geometrical designs? I've never quite seen anything like it. This is one kimono I'm not afraid to call weird!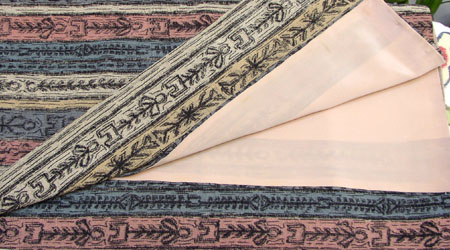 View of the bottom with the solid light pink
hakkake
(lower lining) folded over. The hakkake is a bit stained with age, this being a kimono from the early Showa period (WWII).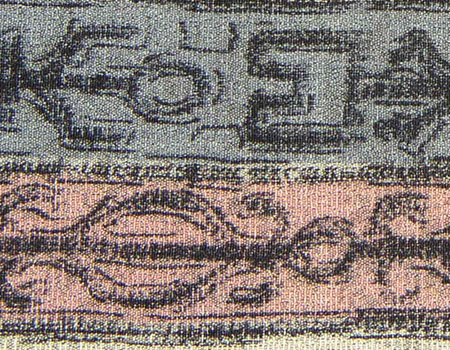 Closeup of the weave, a rough crepe that seems to be a type of omeshi.