"Patchwork"-dyed Tsumugi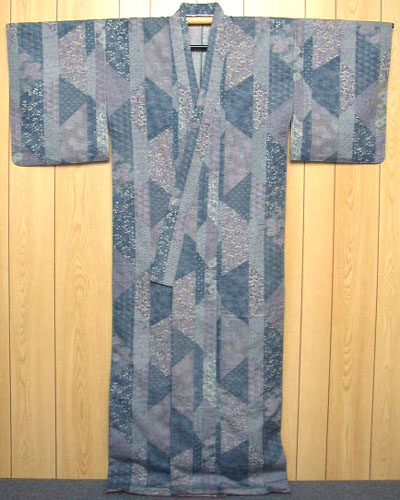 With extremely detailed motifs and techniques (fine stencil dyeing and Edo komon) often seen on more formal kimono, this tsumugi - by definition an informal kimono - is a testament to refined understatement.
The deep red
hakkake
(lower lining) continues in this vein: as an informal kimono, there's no bodice lining, yet the
hakkake
and sleeve linings are of flawless chirimen!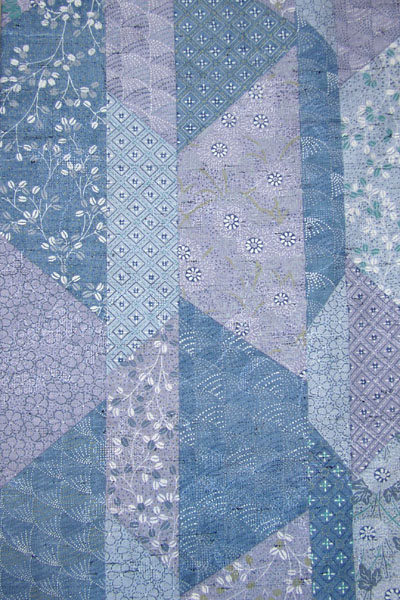 Closer view of the patchwork-like dyed motifs. The grasses and flowers depicted all evoke autumn.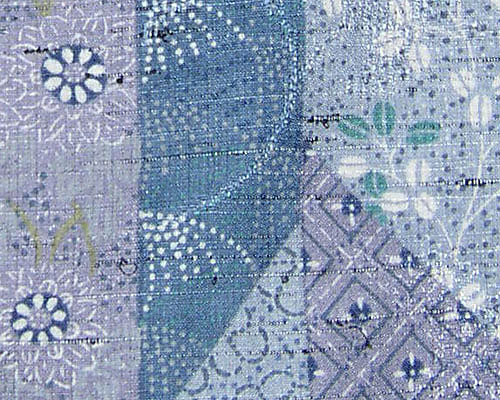 Here you can see the nubs typical of tsumugi, as well as the motif's delicacy. (Note the black weft, horizontal, threads: this may give a clue as to what type of tsumugi it is, but I don't know enough to tell myself.) There is also a rough rinzu-like motif of grasses on the base silk.
For more information on tsumugi, visit these sites:
Dyeing and Weaving Techniques
- "Encyclopedia" by region
Oshima Tsumugi
Yuki Tsumugi