Kiku Karakusa Tsukesage Houmongi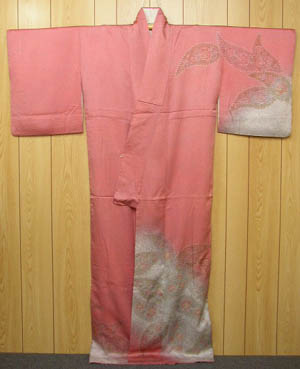 Front view, resembling how it looks when worn.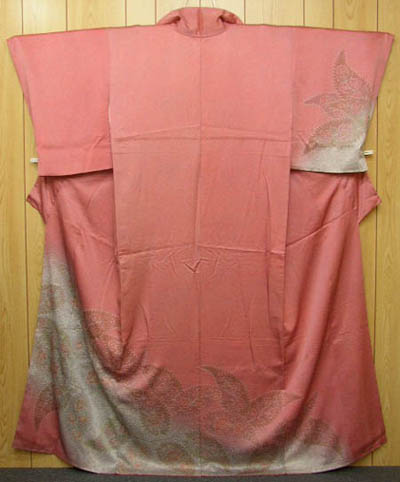 Back view with panels open, showing the overall motif.
Closeup of the front panel, again resembling how it would look when worn. Chrysanthemums are an autumn motif, as are karakusa, whereas ferns are used in New Year's decorations and symbolize good fortune.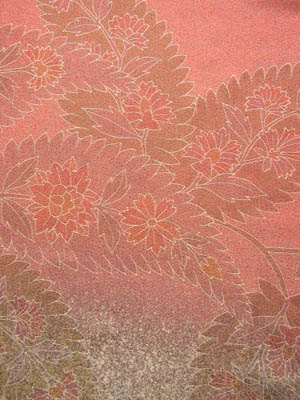 Karakusa refers to scrolling vine (literally "Chinese grass") and thus symbolizes long life and good luck.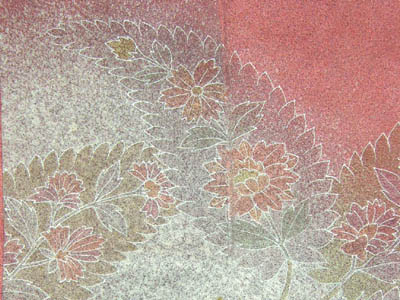 The many petals of chrysanthemums symbolize long life and perfection.