Kasuri Meisen Kimono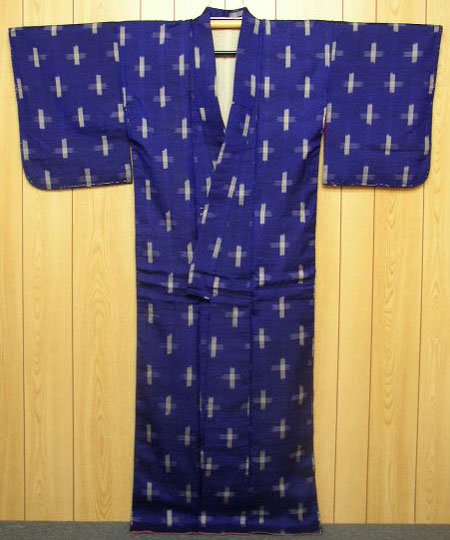 A vintage kasuri (ikat) kimono made of meisen, probably pre-WWII.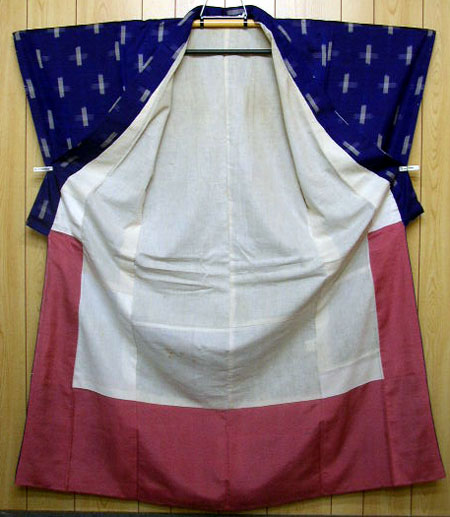 This kimono has several patched areas that are only visible if you look very closely. Otherwise there are no stains and it's in wonderful condition for its age. The
hakkake
(lower lining) is made of pink muslin, while the bodice is lined with very soft cotton. Its previous owner obviously enjoyed wearing it!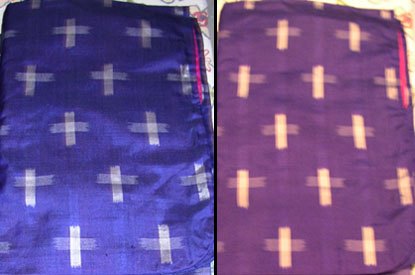 You thought it was blue - so did I until it arrived in the mail. But it's purple! When photographed with a flash, it comes out looking blue - that's the reason behind the blurry photo on the right (without flash).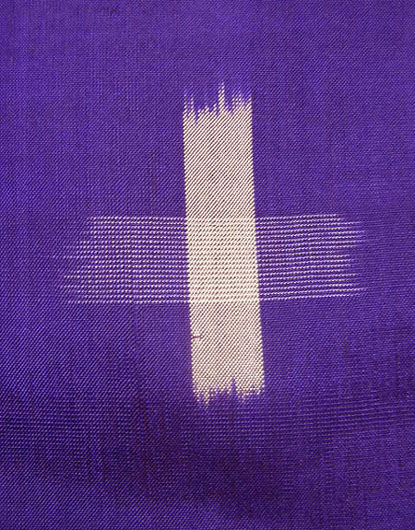 Almost the kimono's true purple.