Shibori and Edo Komon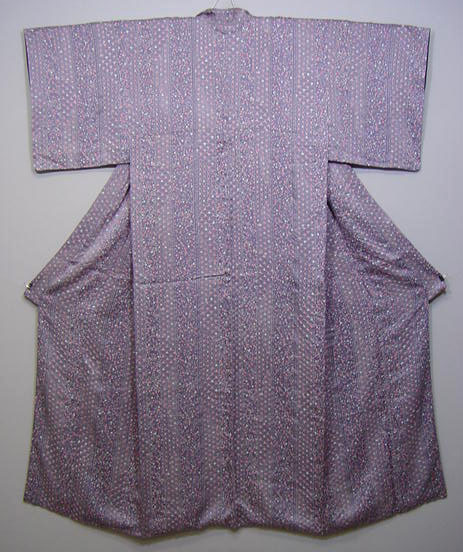 Back view with the front panels open. This kimono is exceptionally long at nearly 71 inches - the first kimono I've found that's specifically for my height. Most kimono are between 56-63 inches in length.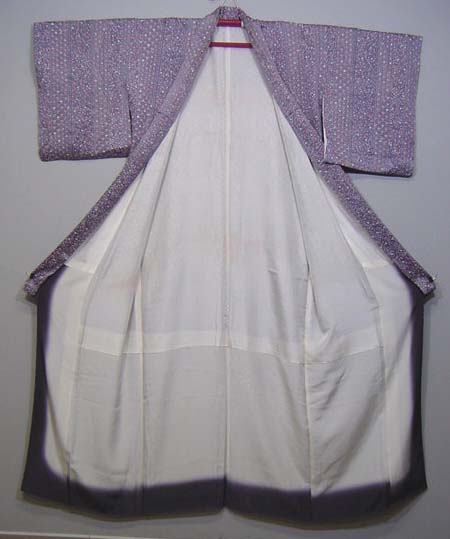 Front view, panels open, showing the dip-dyed, dark purple bottom inner lining.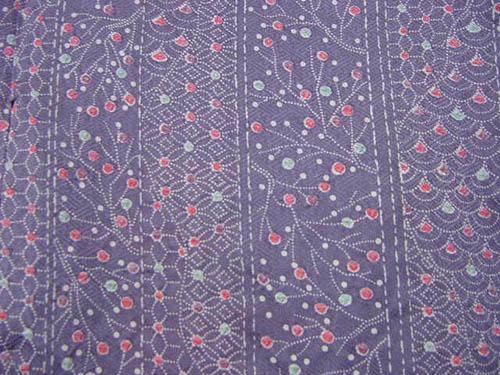 View of the overall design. Shibori was used for the green, pink and purple highlights, while Edo komon are the small white dots and lines. My favorite colors and two amazing techniques in one kimono!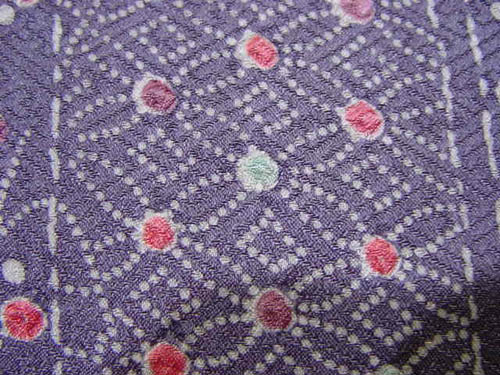 Closeup of the minute Edo komon and shibori work. Edo komon is a painstaking process, as is shibori. The Edo komon patterns on this kimono are, however, larger than those seen on more formal kimono. (See my
Edo komon
for comparison.)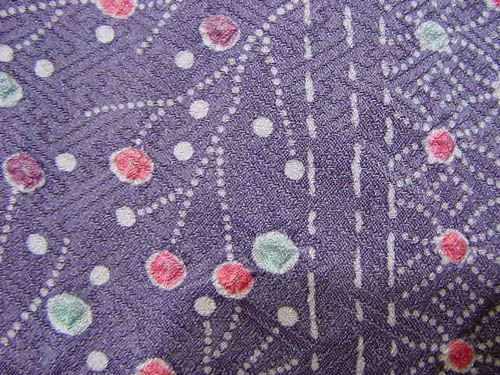 One last detailed view, in which you can better see the rinzu (jacquard) weave of the base silk.