Kiku Tsukesage Komon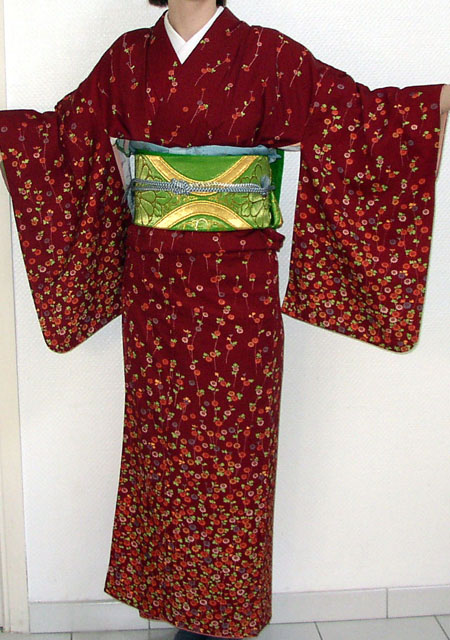 Worn with a fukuro obi. This kimono is best appreciated when worn, as the design is repetitive. It also has sleeves that are longer than average, adding a touch of elegance (I love longer sleeves).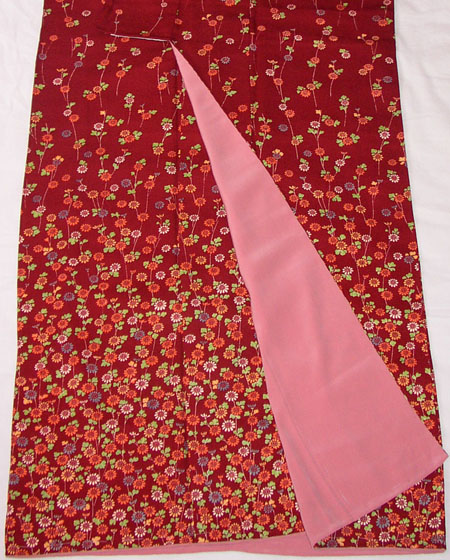 View of the lower half with front panel folded over to show the solid pink
hakkake
(lower lining).