Katawaguruma Kurotomesode
Pattern on the bottom hem. The stream is only suggested by a thin gold line, and the wheels are very fluid, which is accentuated by the flowing embroidered cords. The pattern reaches to about one-third of the way below the waist.
Front view, somewhat resembling how it looks when worn. The wheel on the left is covered when worn.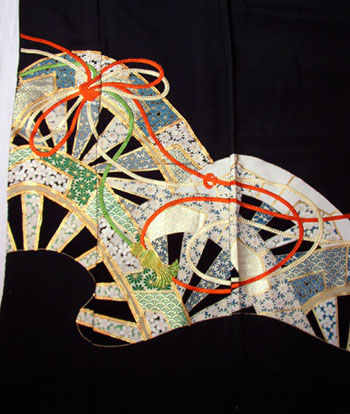 Closer view of the front panel. I need to resew it, since the pattern's rough edges can be seen (on the left) - they should be folded under.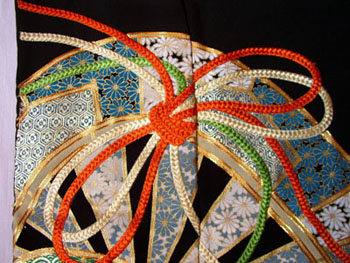 The largest two front wheels have gold couching.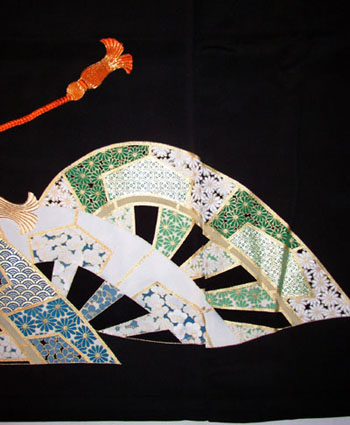 The "end" wheels - all three cord tassels also have gold couching. Patterns visible in the wheels include plum blossoms, chrysanthemums, tortoise shell, and
segaiha
(waves).