Mokume Shibori Hitoe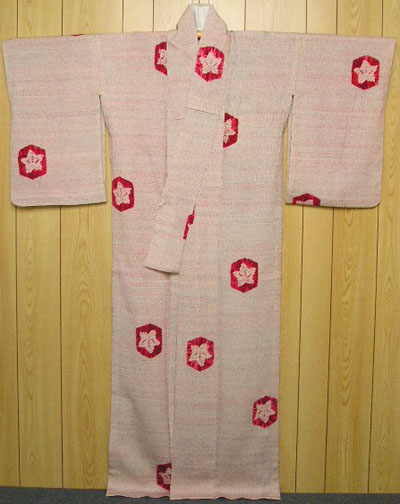 Kikyou are Chinese bellflower, which bloom in early autumn. They are one of the seven autumn grasses. As unlined kimono are specific to certain times of year, that would make this kimono for September. (You can see when lined and unlined kimono should be worn
on this page
.)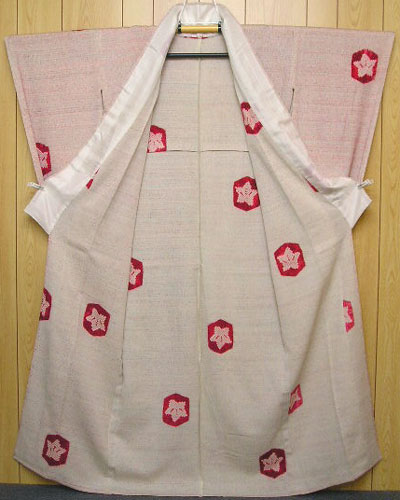 View of the inside. The collar is lined in white
ro
(open-weave silk gauze).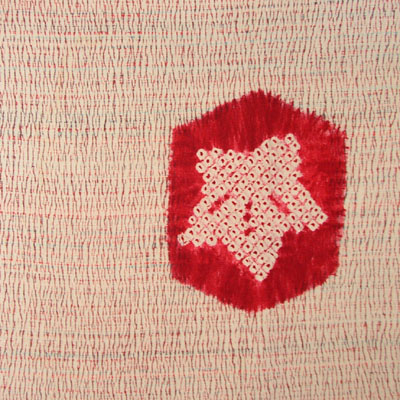 One of the hexagons with a kikyou. The flowers are done in
hon hitta kanoko
, dots within squares. You can see
a large closeup here
. The ground of the red hexagons was evidently done in mokume shibori as well, thus the hexagons were most likely dyed separately a second time to be completely red.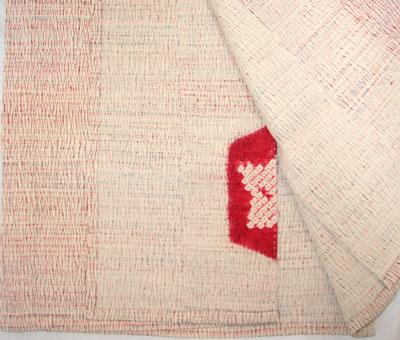 Bottom with the kimono's front panels partially open. Unlined kimono have French seams.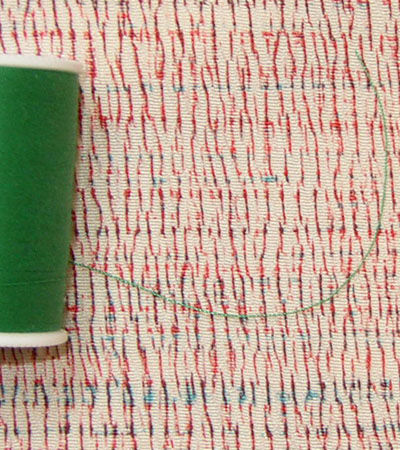 Closeup of the incredibly fine
mokume
(woodgrain)
shibori
, done by hand-stitching parallel lines across the fabric's width and gathering the stitches tightly to create vertical ridges that would then be dyed. I placed sewing thread on the kimono for an idea of scale. There are about ten horizontal lines per inch (2.5cm). A kimono requires approximately 12 meters (13 yards) of 36cm (14") wide fabric: one can only imagine how long it must have taken to hand-stitch and gather that much fabric so finely.