Vintage Plums Haori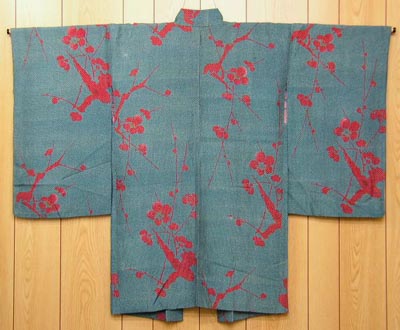 (Back view)
I like this haori for its retro look and funky, unique colors. And, of course, the plum motif - plums are among my favorites.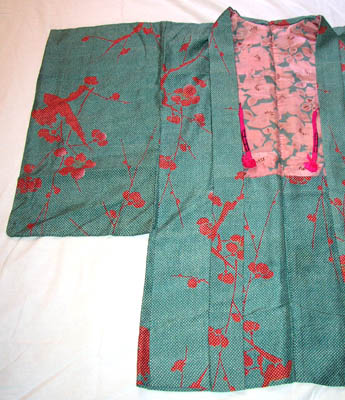 Front view, displaying the hand-painted plum blossoms and branches, and the haori's flowery lining. The sleeve is in fact the same color as the rest, it's my room's lighting that made it look darker in this photo.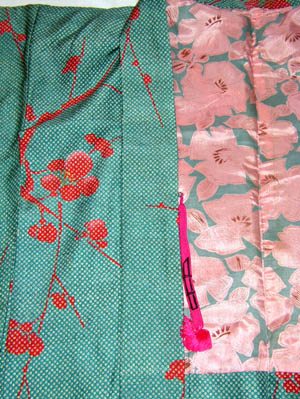 Closer view of the front and one of the hot pink ties, which are decorated with a woven bamboo motif.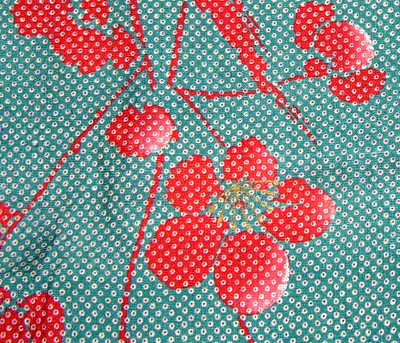 Closer view of the design on the front left sleeve, here you can see the detailed
kanoko shibori
dyed design. Although not true shibori, it's nonetheless a painstaking process.