Woven Checks Haori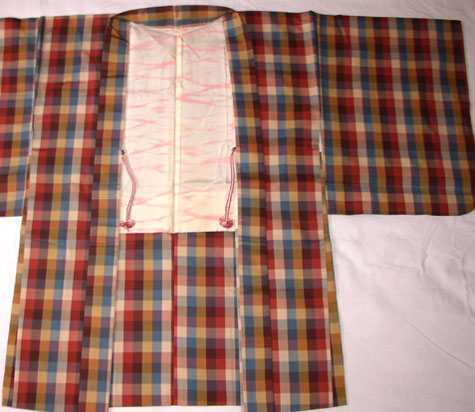 One of the things I love about kimono is that a whole new world of colors and patterns is opened up. I would probably never buy Western clothing with these colors or in this pattern, but for a haori, I couldn't resist.
Plus the ties are just neat: three separate braids joined in a single, wide braid at the ends.
Closer view of the colorful woven checks.