Grey-blue Kiku Shibori Haori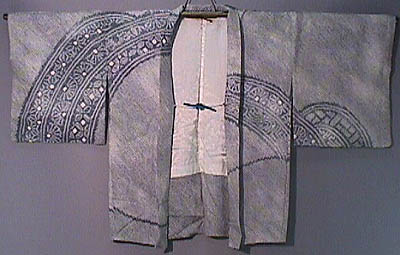 (Front view - the colors are not entirely true in this photo.)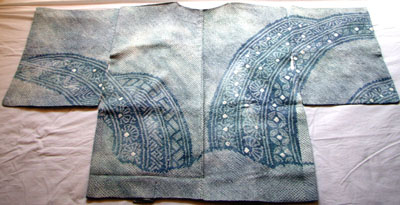 Back view, displaying the incredible all-over shibori motif.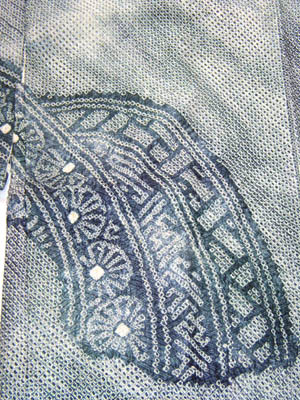 Closer view of the back left.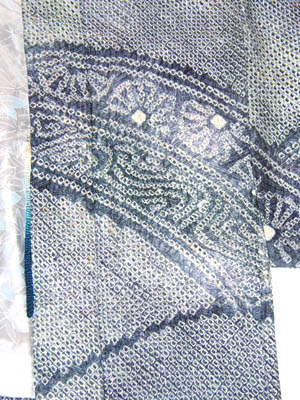 Closer view of the front right.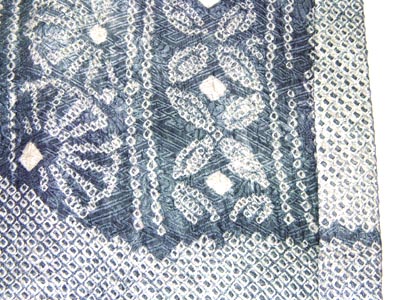 Detail of the shibori work on the front left panel next to the collar. The handiwork is incredibly exacting when you consider that it's done on a roll of silk
before
being cut out and sewn together!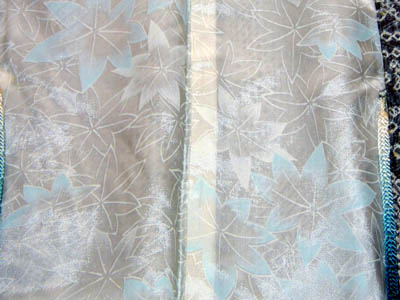 Lining, with a maple leaf rinzu (jacquard) motif, and matching gradated tie.