Landscape and Embroidered Fans Haori
(Front view)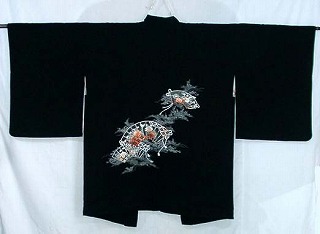 (Back view)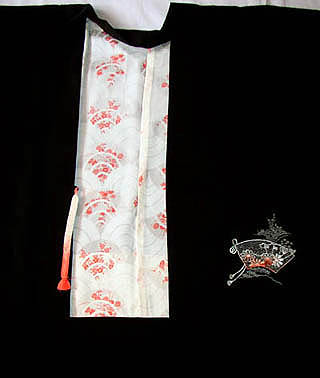 Closer front view, with the lining and one of the ties more visible.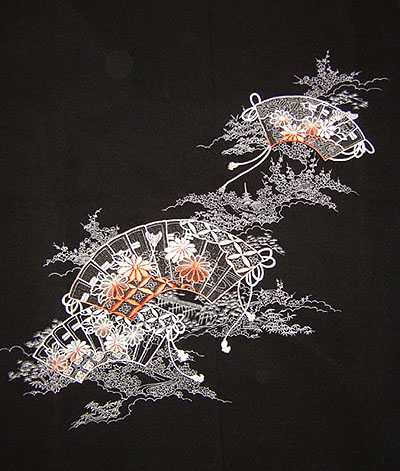 Back design - a veritable work of art. The fans and cords are embroidered, whereas the white background pattern of plum, bamboo, pine, and maple (autumn and winter motifs), all surrounded by clouds, is yuzen dyed.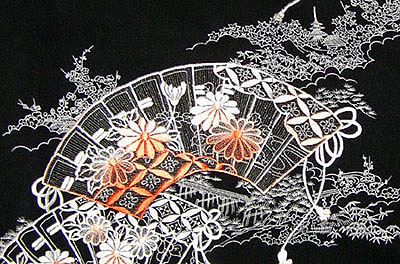 Larger middle fan.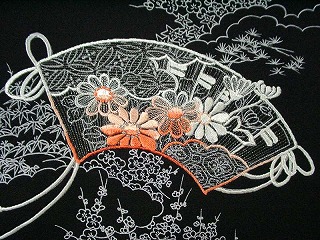 Upper fan.
Closeup of the yuzen-dyed temple above the larger fan, surrounded by bamboo, maple and plum trees.