Poem Rafts Edo Komon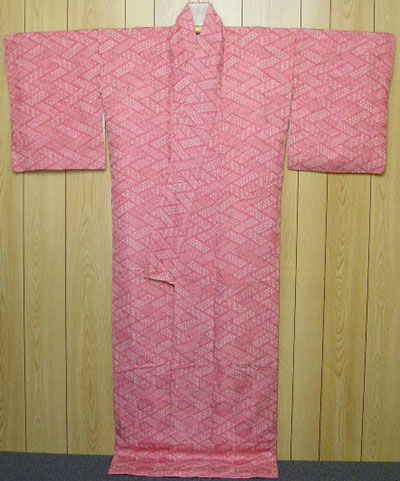 From Kumiko Sudo's
Circles of the East
: "One [ancient New Year's] activity involved the group writing of a poem: one noble would begin the poem on a paper, then float it on a tiny raft down a garden brook, where another noble would pick it up and write another line, and so on until the poem was finished. [The rafts] were often decorated with flowers."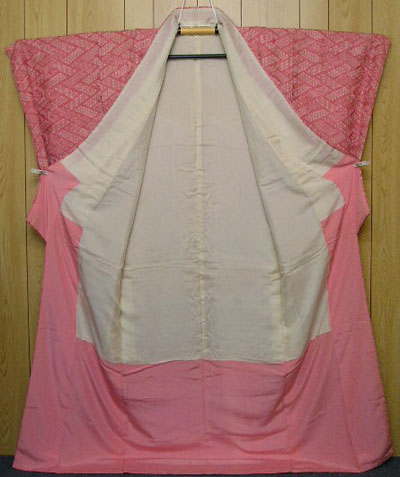 Photo showing the solid pink hakkake (lower lining).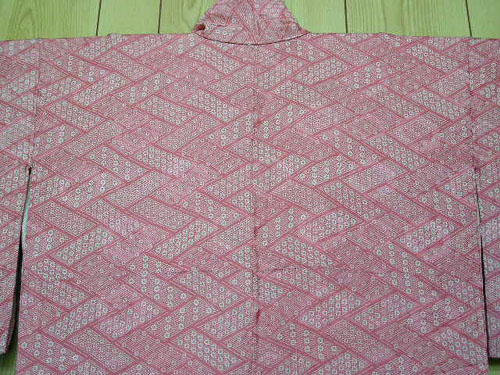 Closer photo of the back.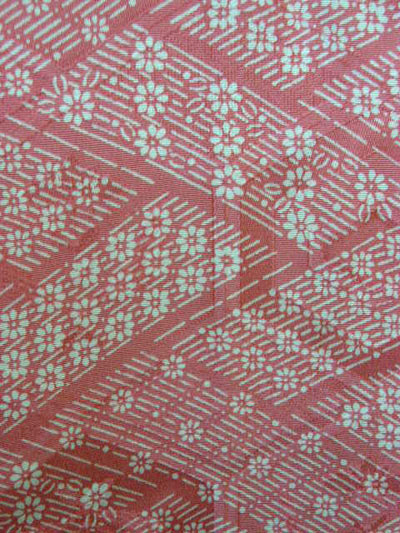 Closeup of the poem rafts motifs. The ground fabric is rinzu, patterned with hexagons that have flowers inside.