Dyed Stripes Komon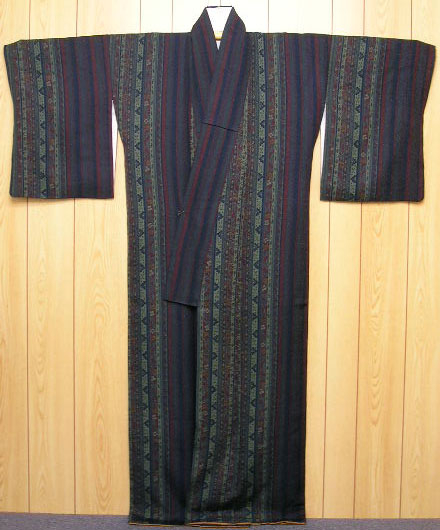 With stripes done in dark blues, reds, greens and rust.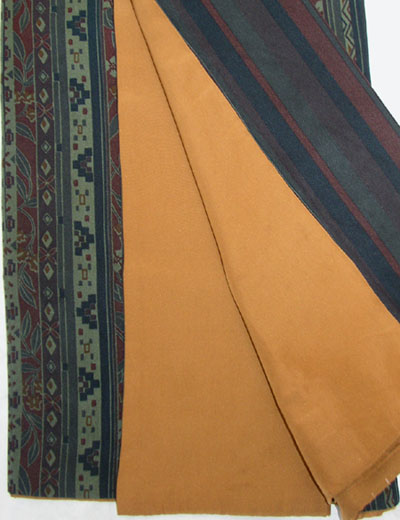 View of the front bottom with the solid rust orange hakkake (lower lining) showing. This kimono's hem has thicker padding than I've seen on other komon.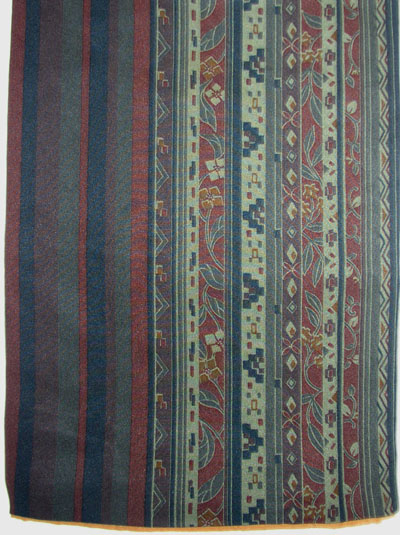 View of the back bottom, where you can see the solid and dyed stripes better.
Closeup of the dyed stripes, which have geometrical and floral designs, as well as some karakusa (scrolling vine). Since the designs face both up and down, this makes it a komon rather than a tsukesage komon. Tsukesage komon have designs that all face upward.